Quality Control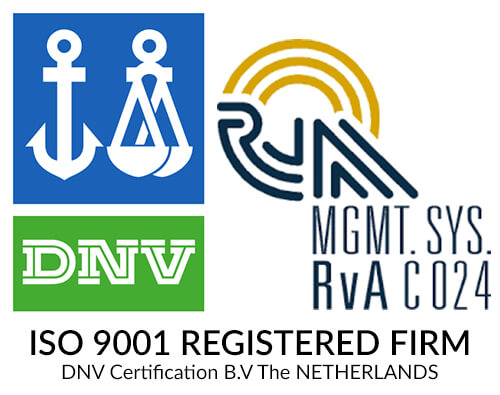 Acquired ISO9001
Ibaraki factory acquired international standard ISO 9001 about the design and manufacture of fire resistant safes in 2002.
We are continuously striving for improvement of quality control and supplying the products in stable quality.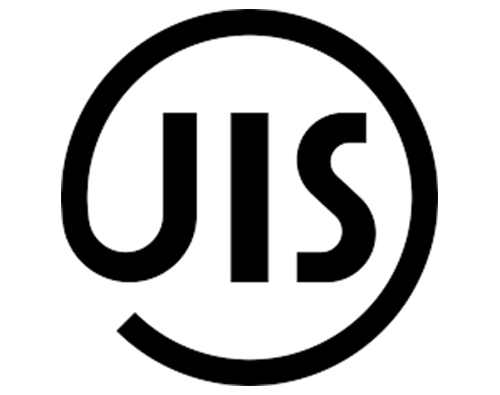 JIS mark
( Japan Industrial Standard ) Under the specifications of JIS-S-1037, "Audit of the quality control system of the manufacturing facility" and "Product conformity tests against JIS" are carried out by Japan Testing Center for Construction Materials. Any products that satisfied the requirements of JIS-S-1037 are qualified to display JIS mark.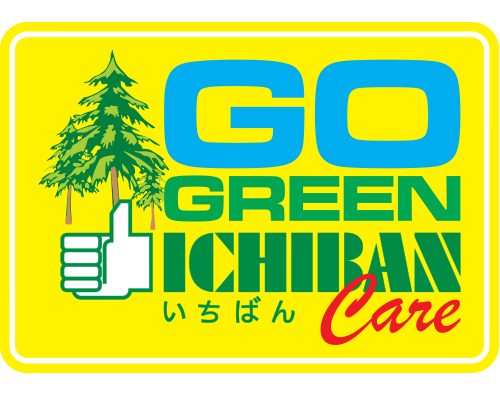 Safe Environment
"Powder coating paint" applied with more than 90% of the total production of safe. When Volatile Organic Compound (VOC) is discharged into the atmosphere and water supply, it causes pollution, health impairment and sick house syndrome. Therefore, VOC discharge is regulated by law. Working on environmental problem, powder coating paint without VOC is applied with more than 90 % of our safe production.
Fire & burglary resistant performance
We are the only company in safe industry who have the furnace for fire resistant test in own facility. It makes possible for us to examine "Standard Heating Test" in our factory before we undergo actual testing. Also, we are researching the new insulation material and fire resistant construction.
Passed "Standard heating test" in JIS and designed to maintain the inner temperature less than 177C for two hours after fire.
Most of safe crackers attempt "Forced open a safe" by using specific tools like crowbar and metal cutting saw etc. for safe door in a short time. The test is conducted on the assumption of the attacks such as cutting hinges and forced-open the door for 15 minutes.
JIS (Japanese Industrial Standard )
Fire Resistant Test No. JIS S 1037
Our whole products passed rigid JIS fire resistant test (30, 60 and 120 minutes) and / or impact and drop combination test, whose testing regulations are same as ULs.
Method for fire resistant test
A testing safe is heated in the heating furnace during 30 or 60 or 120 minutes and after heating, the safe is kept in the furnace until inside temperature of safe begins to fall. Heating temperature in the furnace are 843 degree C for 30 minutes, 927C for 60 minutes and 1010C for 120 minutes respectively. After that, Inside temperature is measured by 3 thermocouples put inside of the safe. Max. allowable inside temperature of safe should be less than 177 degree C. In case of computer data safe, max. allowable inside temperature and humidity of the safe are 52C and 80% respectively.
Impact and drop combination test
A testing safe is put in the furnace heated more than 1090C for 20-30 minutes and the safe is dropped from the height of 30 feet(9.1 m) on cracked bricks. And then the safe is reheated for some time. After heating, the safe is checked if it is cracked and locked and paper inside of the safe is discolored.
Burglar Resistant Test
Various burglar resistant tests are executed by Japan Testing Center authorized by the Ministry of Economy, Trade and Industry on the basis of testing standards specified by the Japan Federation of Safe Furniture Manufacture Cooperative.
TS-15
A testing safe is attempted to break in by attacking the locking mechanism and latch or to pry open the door by using crowbar, saw for metal etc. during 15 minutes.
TL
A testing safe is attempted to break in by using electric tool and other hand tools.
TRTL
A testing safe is attempted to break in by using gas torch, electric tool and other hand tools. All burglar tests are executed after studying the drawings by testing people in advance.
Warranty
All Ichiban Fire Resistant Safe and Cabinet is warranted to be free of manufacturing defects for 3 year from the date of purchase. During the warranty period, we shall repair and or replace any part of the apparatus which proves defective in workmanship. This warranty shall not apply to the apparatus or any part thereof, which has been subject to any accident, alteration or defacement of serial number, negligence, abuse or misuse or any damage caused by the user.