WASHINGTON
Dial & Alarm Firesafe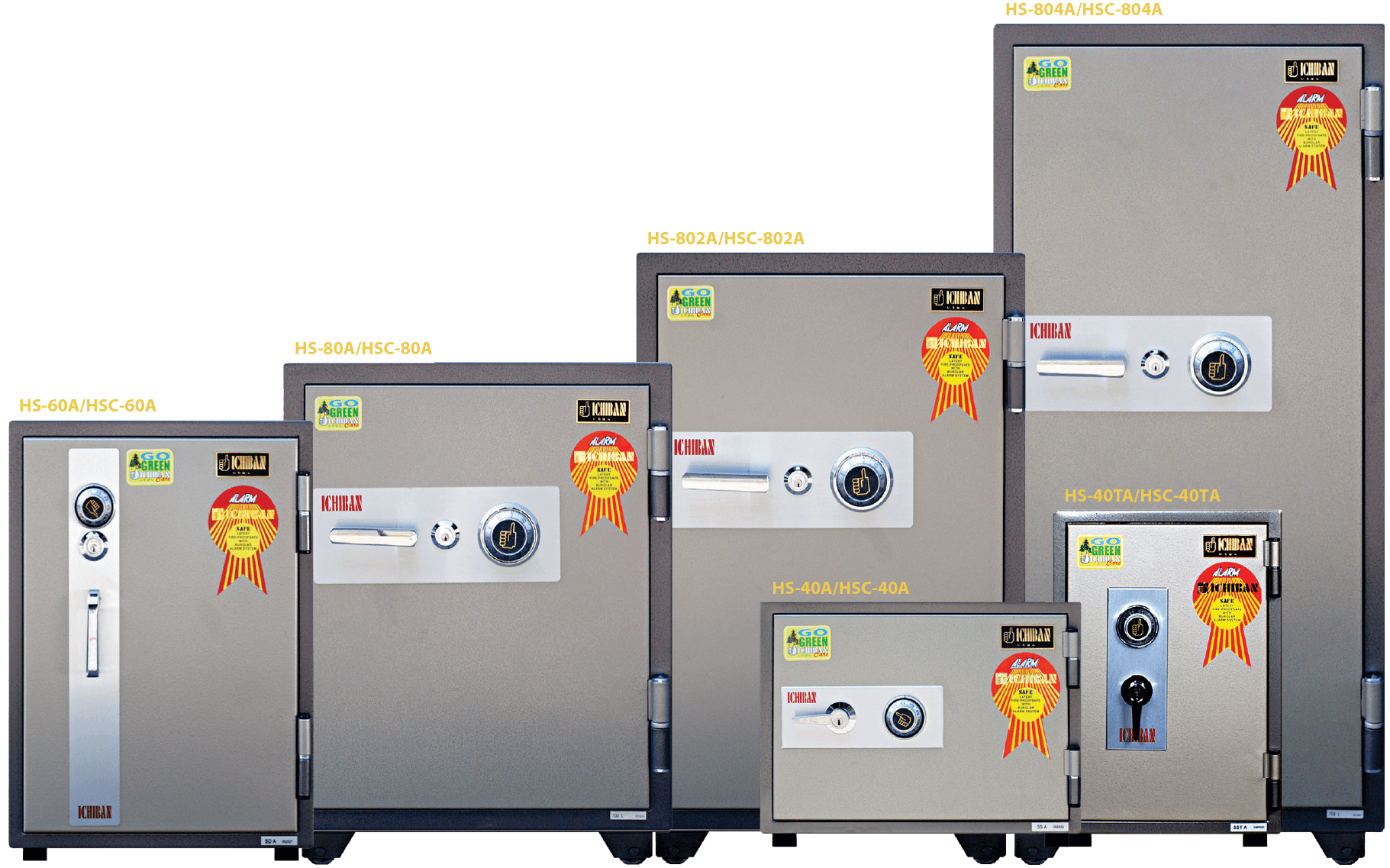 Our mechanical safes is manufactured with the best quality of galvanized steel plate, advance machine processing, pre-mium quality acrylic urethane hammer tone paints and very powerful locking system. Once alarm system (optional) is initiated by shock, vibration, tilting and lifting, it makes a very loud noise.display has backlight to enable to operate the safe even in dark place. These small safes are ideal for home and office use and also afford a degree of burglary protection.
Feature
Newest design well matched to any modern home and office.
Non-copyable by standard technology dimple key for highest security.
80A and above sizes equipped with changable combination number up to 1 million or more possibilities.
Automatic re-locking device.
Dropping
test proofed
Recyclable
Fire
Resistant
Burglar
Proof
Anchored
to Ground
(optional)
Dimple Key
Locking
Alarm
(optional)
Specifications
TYPE
OUTSIDE DIMENSION mm
INSIDE DIMENSION mm
UNIT WEIGHT
NET AVERAGE
EFFECTIVE
INTERIOR
CAPACITY
STANDARD
ACCESSORIES
W
D
H
W
D
H
HS.C-40A
487
432
372
354
267
214
55/110
20 litres
2 Hour JIS-TS
1 drawer without lock
HS.C-40TA
347
432
512
214
267
354
55/110
20 litres
2 Hour JIS-TS
1 drawer without lock
HS.C-60A
463
512
665
325
335
470
110/209
50 litres
2 Hour JIS-TS
1 adjustable shelf & built-in drawer inlock
HS.C-80A
590
593
760
450
355
560
155/341
90 litres
2 Hour JIS-TS
1 adjustable shelf & built-in drawer in lock
HS.C-802A
590
593
930
450
355
720
195/418
115 litres
2 Hour JIS-TS
1 adjustable shelf & built-in drawer in lock
HS.C-804A
590
593
1,270
450
355
1,060
285/616
170 litres
2 Hour JIS-TS
2 adjustable shelves & built-in drawer in lock